Know Your Doctor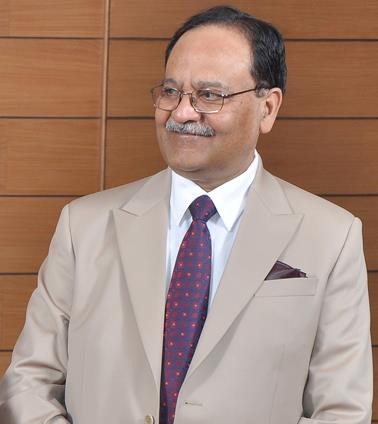 Dr. V. K.Jain is the Senior Director of Neurosurgery and Spine Surgery at Max Hospitals Delhi and NCR.
He completed his MBBS from King George's Medical College, Lucknow in the year 1974 and did his MCh to be a Neurosurgeon from the prestigious National Institute of Mental Health and Neurosciences (NIMHANS) Bangalore. Dr. Jain did Fellowship in Microneurosurgery from Fujita Health University, Nagoya, Japan. For more details of his professional milestones, click here.
Dr. Jain's professional experience, spanning many years has seen him in various prominent roles in hospitals around the globe. This has also added to his expertise and has provided him with vital exposure in the field. He has more than 30 years of experience in the field of Neurosurgery. He has worked in prominent hospitals in India like NIMHANS Bangalore and Sir Ganga Ram Hospital. He has also held positions as Professor and Lecturer as he has always been interested in sharing learnings from his medical experience as a neurosurgeon with students and medical professionals. For the complete list of his contributed chapters in medical publications, click here.
Not only has Dr. Jain been invited to chair important conferences across the globe, he has time and again been chosen by the medical fraternity to serve as the President of some of India's biggest medical associations & societies for Neurosurgery. For the complete list of scientific societies, click here.